Naturehike Cloud Up 3 20D extremely lightweight but full protective 2 to 3 person tent with snow and rain cover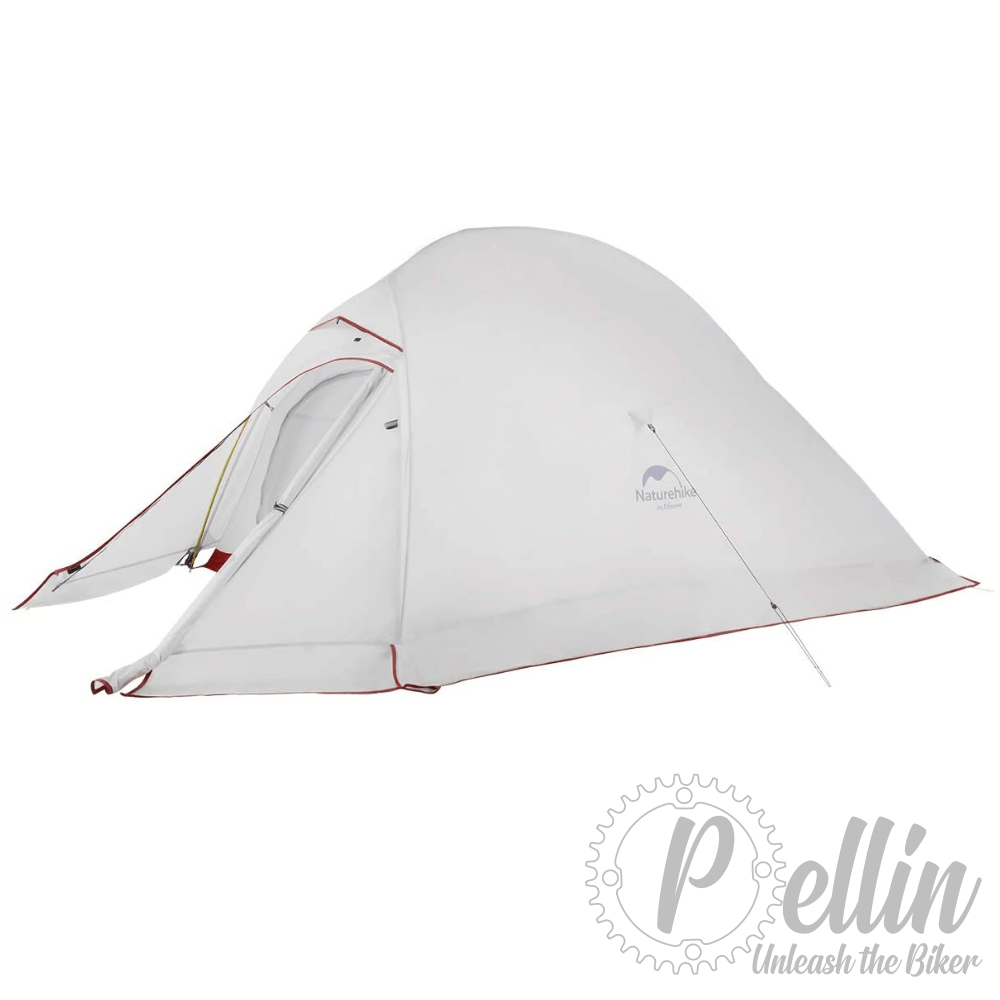 Naturehike Cloud Up 3 20D extremely lightweight but full protective 2 to 3 person tent with snow and rain cover
Deze tent is voorzien van een sneew- en regenskirt, wat betekent dat hij bestand is tegen zware sneeuw- en regenval. Dit maakt hem ideaal voor gebruik in koude en natte omstandigheden. De tent biedt ruimte aan twee tot drie personen en is gemakkelijk op te zetten en te demonteren, wat handig is voor op de weg.
Adventure without limitations
Because of the extra layers Naturehike added to this tent, the tent can be used in all weather circumstances, in every climate. No matter if you would like to camp or bikepack around the poles or in the desert, with heavy storms, rainfall or heat. You will feel safe and protected, prepared for everything, with this tent.  


USE

This tent is especially designed for those who travel to all kind of destinations, maybe just on a local camping, in the tropics, but also unter freezing conditions. This specific tent of Naturehike will cover it all. 
If you love a lightweight tent, but don't want to give up on any comfort or limit destination choices, this tent is the ideal match for you!

The weight and size of the Cloud Up 3 20d lightweight Naturehike makes it perfect for bikepacking and backpacking for 2-3 persons comfortably. 
The tent still leaves sufficient space to stock all other camping materials inside.

This Cloud Up 2 inner and outer tent layer can be used seperately, either as a tarp tent to provide shadow or some protection, or the inside as a mosquito net or shelter. Depending on your needs.
De cloud up 3 kan tevens als tarp-tent of enkel binnentent gebruikt worden, naargelang de behoeften tijdens de geplande trip
Pick your size
All models permit one to sit upright in the tent. Thanks to the innovative design to attach the inner tent sheet, the ceiling of the tent inside looks more wide than you would assume from seeing it outside. This makes it much more cosy. 

Specific for the Cloud up 3 the presence of an inner floating stick to make the ceiling even more wide makes the tent more spacious, this function is absent in the Cloud up 1 & Cloud up 2 versions .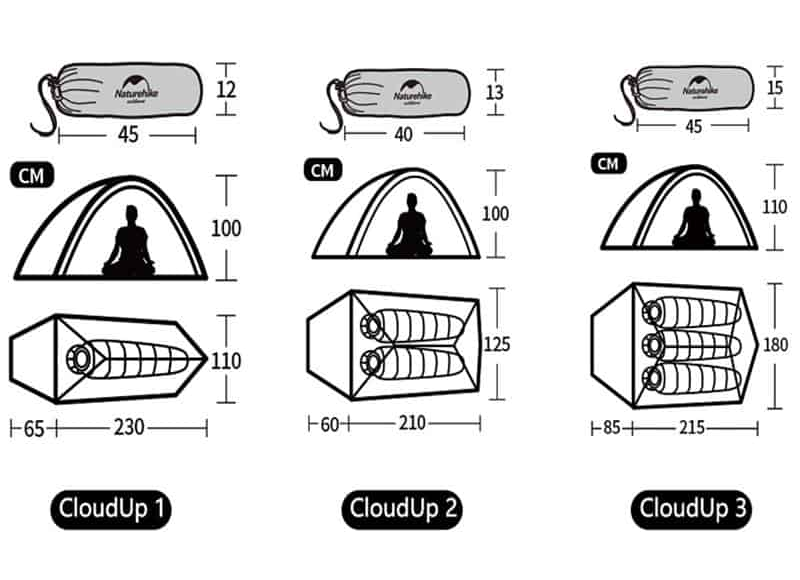 Transport tent in backpack or bikepack
The lenght of the tent-packaging is determined by the length of the tent pickets. 
Here is a hack: It can be a smart move to transport this on the outside of your back or framerack on the bicycle, that way you will notice the tent sail itself only takes half its original space and less if you push! 
Personally I own a Cloud up 2 and most of the time put it in my bikepack attached to the side, which leaves a lot of space to put other camping stuff inside it. .
Tarptent setup



Using the outside layer and footprint of the tent alone, provides a tarp tent shelter to provide shadow. This can be especially interesting if you want to minimise the weight of the tent, like during an endurance race.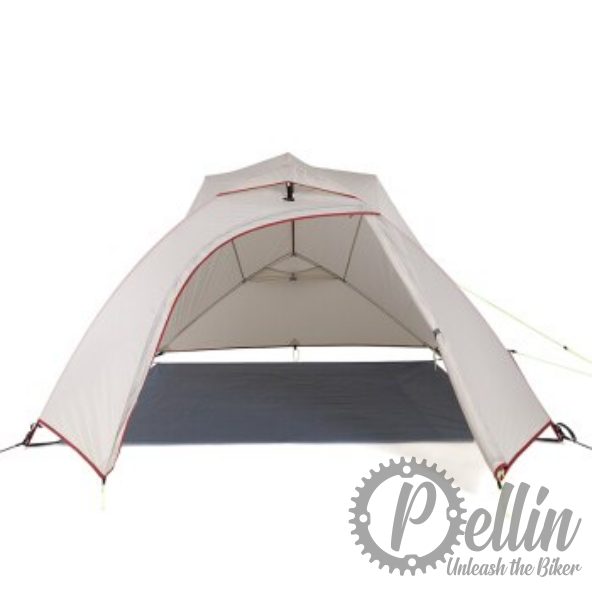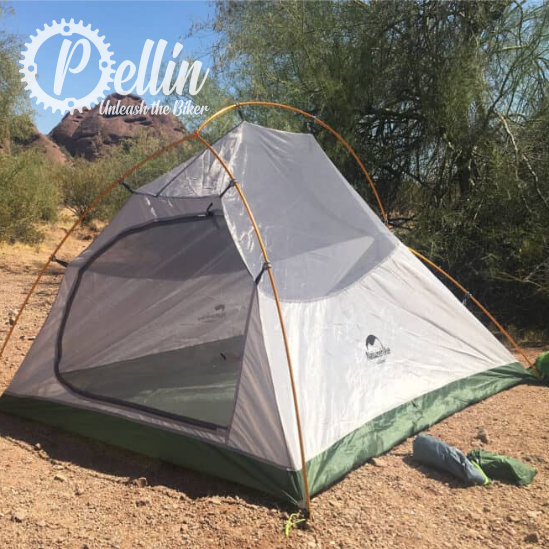 Sleeping beneath the stars
The inner tissue of the CloudUp could also be constructed alone, with or without the base part.
This can be nice in hot and dry areas where protection from mosquitos, insects, snakes, ... is necessary. 

Solid Structure, Freestanding design
​
You can construct your Naturehike CloudUp Tent wherever you feel like. The all-in-one pole construction where you put the pickets in the base corners. It implies it's even ideal on a rocky or harsh bottom: holes in the ground are not necessary anymore.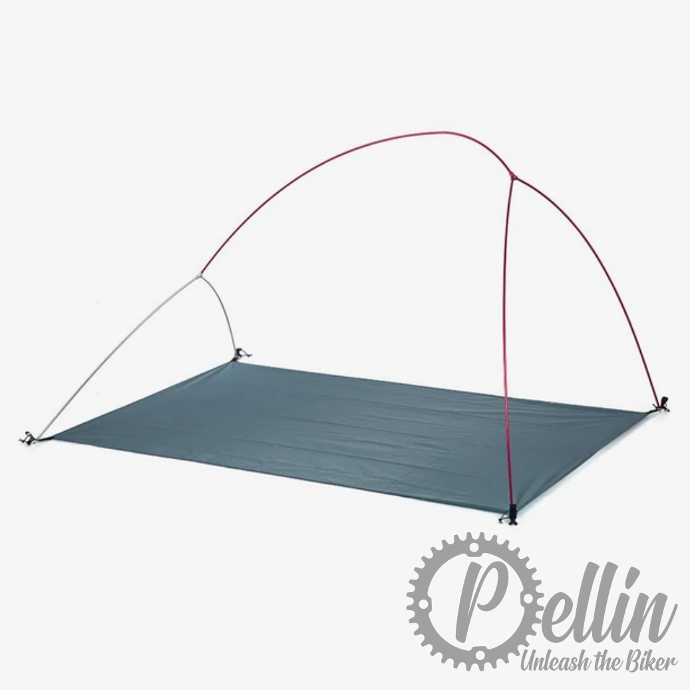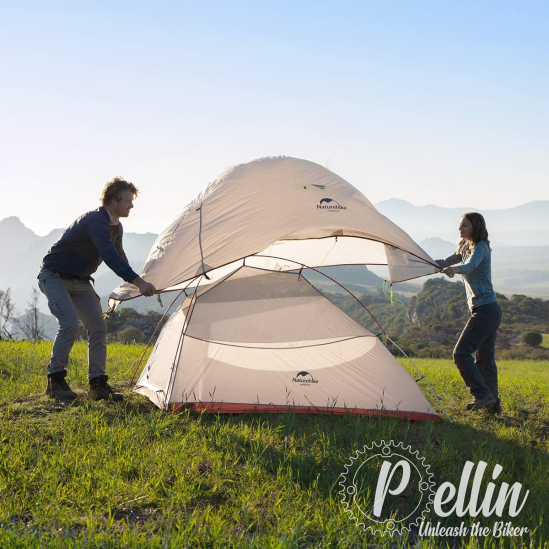 Very easy set up
Without even preparation or pre-travel exercise it becomes child's play to assemble it in less than 5 minutes! Even in my first experience with Naturehike's Cloud Up it took me less than 10 minutes without help.
Lightweight tent
The CloudUp 3 is of extremely light weight for its format and protective features, this 20D version only weighs1,8 kg without the foodbase or groundpickets.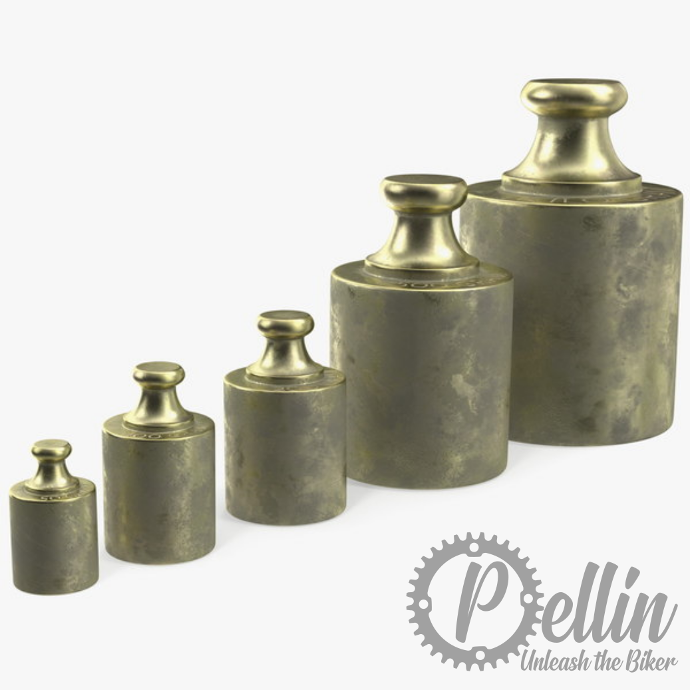 Jouw Dynamic Snippet wordt hier weergegeven ... Dit bericht wordt weergegeven omdat je niet zowel een filter als een sjabloon hebt opgegeven om te gebruiken.

Specifications
General

Brand

Naturehike

Max nr. of Persons

3

Variation

20D with skirt

Extra footprint included

Yes
Material Properties

Material

Nylon with Silicon coating

Color

Light grey / red

Watercolumn

4000mm

Material inner tent

20D Breathing nylon / B3 Mesh

Material bottom

20D nylon

Watercolumn bottom

4000mm

Material tent poles

7001 Aluminium alloy
Afmetingen

Weight

1,9kg

Packed volume

ø15x45cm